OUR DEDICATED STAFF
We have assembled an elite team of clinicians who specialize in high levels of mental health care. Our dedicated staff of board-certified psychiatrists, and licensed counselors and social workers utilize empirically based treatments such as Cognitive Behavioral Therapy (CBT), Dialectical Behavior Therapy (DBT) and a family systems approach to assist our clients in building a life worth living. Each of our clinicians embody values that center on caring and empowering people. These values are the foundation of Innerspace Counseling and they lay the path for your journey toward holistic wellness.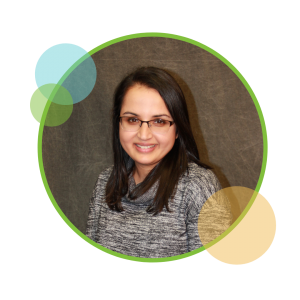 Ajita Shah, MA, LPC, NCC, ACS
Founder/Program Director at Innerspace Counseling, LLC
Ajita earned her master's degree from Yeshiva University and a bachelor's degree from Rutgers University with an additional certification in behavioral pharmacology. For the past decade, Ajita has been dedicated to creating and enhancing mental health and counseling programs across New Jersey to ensure that the highest quality of care is provided for all of the populations served. As an LPC, Ajita believes that education, training, and proper supervision are key to ensuring that clients receive the highest quality of care. Her goal in opening Innerspace Counseling in 2014 was to create an environment for clients that allowed them to enhance the quality of their lives in the safest and least restrictive setting. To that end, Ajita has created a strong DBT-based curriculum for all programs. This curriculum, along with the system's-based approach provided at Innerspace, ensures that clients are learning concrete and usable skills that can be translated into any area of a client's life. In addition to working with clients individually, the treatment team at Innerspace also regularly and consistently involves families in treatment. This allows for change not only within the client but also within the system; thus providing a platform for true long-term success.
Recent Awards:
Innerspace Counseling, LLC:
2016, 2017, and 2020 Best of Old Bridge Award in Mental Health Counseling
Personal Award:
2017 Women of Distinction Award Recipient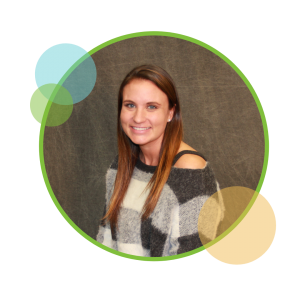 Courtney Stone, MA, LPC, NCC
Assistant Program Director, Licensed Professional Counselor
Courtney earned her master's degree in Mental Health Counseling from Caldwell College, and she has several years' experience working in a variety of therapeutic settings. Through her hard work and dedication to clients' served, she has empowered children and adolescents to create positive change in their lives.
In addition to her experience in the intensive outpatient and partial care settings, Courtney has also worked in community-based foster care programs with young children and their families. She has helped children through play therapy as well as other cognitive approaches (i.e. Cognitive Behavioral Therapy, Motivational Interviewing, and Dialectical Behavior Therapy). She is a compassionate and professional mental health counselor who uses a variety of theoretical perspectives in individual, family, and group settings. Courtney strives to help individuals achieve the goals they have in mind for themselves and she enjoys engaging people in the process of positive change.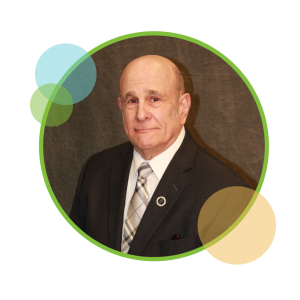 Arthur S. Platt, D.O.
Medical Director
Dr. Arthur Platt has been practicing psychiatry for 40 years. During that time, he has had many roles, including the Chief of Adult Psychiatry at United Hospitals Medical Center, Newark, NJ, the Psychiatric Medical Director of "The Harbor" — an inpatient drug and alcohol rehabilitation facility — and as the Medical Director of the Wayne Counseling Center. Dr. Platt has also been an Assistant Clinical Attending Psychiatrist at Columbia University College of Physicians and Surgeons, and he has held the same title at the University of Medicine and Dentistry of NJ in the Department of Internal Medicine.
Dr. Platt also has a private practice in which he practices General Psychiatry with a sub-specialty in Confrontational Psychotherapy, and he has developed unique methods for attaining a positive response to therapeutic input.
For more information about what is a D.O., please go to: https://osteopathic.org/what-is-osteopathic-medicine/what-is-a-do/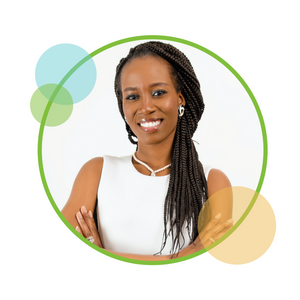 Ololade "Lola" Ekwere, PMHNP-BC, FNP-BC
Lola has practiced for over 12 years in various capacities in healthcare serving patients and their families. After graduating with an undergraduate degree in Nursing, Cum Laude from William Paterson University in 2009, Lola began her career as an Intensive Care Unit nurse, catering to patients and families at their most vulnerable in the hospital.
Seeking advancement in her career and expanding her breadth of knowledge, Lola returned for further education and obtained a Masters Degree in Nursing from Rutgers University - UMDNJ, graduating with honors in her chosen concentration of Family practice/Primary care.
While practicing as a primary care advanced practice nurse (APN), she observed that several of her patients needed significant mental health care as part of their overall treatment and wellness maintenance plans. This led her to pursue additional training and certification in Psychiatric and Mental Health care from Maryville University, where she also graduated with Honors.
During her career and education, Lola developed comfort in treating individuals with anxiety, depression, bipolar disorders, sleep disorders and other common psychiatric disorders. Because she understands the interconnectedness of mental and physical health, she works collaboratively with each patient to prioritize and meet their mental health needs. Additionally, she is empathetic, listens and practices using evidence-based guidelines in order to provide the best available care for her patients.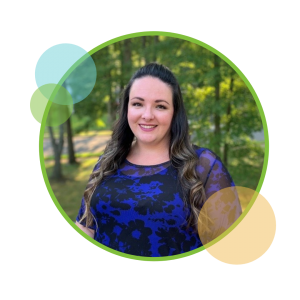 Melissa Maranzano, M.A.
Director of Program Development & Quality Assurance
Melissa earned her Master's Degree in Child Advocacy & Policy from Montclair State University. Her undergraduate degree is in English literature from the College of Staten Island. Melissa has nearly 20 years of experience in social services working in foster care and preventive services, as an advocate, behavioral assistant, parent coach, and volunteer & community partnership coordinator. She has experience in training, program planning and evaluation, and case management. She is dedicated to building strong community relationships to promote positive health and well-being and is committed to improving outcomes for children and families affected by abuse, mental health issues, and poverty. She utilizes her expertise to evaluate and improve programs and to share Innerspace Counseling's mission and offerings throughout the community, assisting families, patients, and colleagues with mental health needs and referrals.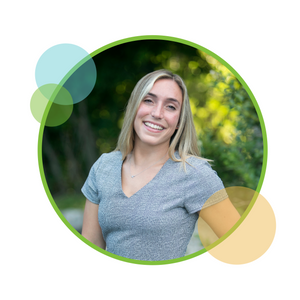 Amanda Pallitto MA, LAC, NCC
Primary Therapist
Amanda Pallitto is a graduate from Kean University, where she received her master's degree in Clinical Mental Health Counseling. She has experience working with a variety of populations and ages and specializes in mental health. Her experience includes work in various levels of mental health care providing her with the ability to assess a client's urgent needs, and the ability to determine the most useful level of care for her clients. Her experience has provided her with insight on mental health, families, adolescents, and advocacy outside of the counseling walls. Amanda's passion is to strive to meet the needs of each client by providing the necessary therapeutic treatment and establishing a strong relationship.
During her undergraduate studies, Amanda played collegiate field hockey and coached field hockey at the high school level. As a former student-athlete, she sits on the SEL board for GSEsports in NJ and volunteers for the Hidden Opponent.
What I have learned from my work with clients: As a clinician, my hope is to help clients foster resilience by empowering and aiding them in addressing life's highs and lows. I believe that this approach promotes successful outcomes where clients can thrive. I prioritize listening and supporting my clients in their therapy sessions to create a safe space and a non-judgmental zone. I help my clients incorporate the important parts of therapy and encourage them to be mindful of their choices and actions outside of therapy so they can feel well prepared for their journey ahead!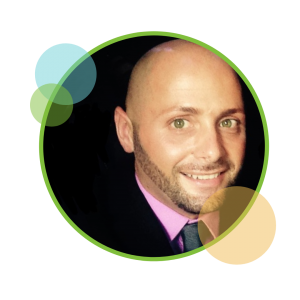 Anthony Zazzarino, PhD, LPC, ACS, CPRP
Per Diem Therapist
Anthony Zazzarino, PhD, LPC, ACS, CPRP is a per-diem group therapist with Innerspace Counseling since 2016. Dr. Zazzarino uses an integrative approach when supporting clients, grounding his work from a strengths perspective. Additionally, Dr. Zazzarino is an Assistant Professor with Rutgers University, School of Health Professions, Department of Psychiatric Rehabilitation and Counseling Professions where he is a core faculty in the master's program in Rehabilitation Counseling and the doctoral program in Psychiatric Rehabilitation. Additionally, Dr. Zazzarino is the field experience coordinator for the Counselor Education and Supervision track. Dr. Zazzarino is actively presenting at local, state, national, and international conferences related to affectional and gender minorities; multiculturalism; psychiatric rehabilitation methods; counseling services; housing; and supervision practices. In addition to his work at Innerspace Counseling and Rutgers University, Dr. Zazzarino provides outpatient counseling services at his private practice and clinical supervision for counselors who need supervised clinical hours in New Jersey.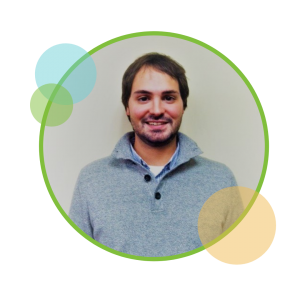 Kellen Polito, LSW
Per Diem Therapist
Kellen received his Master's degree in clinical social work with a concentration in family and children studies from Monmouth University. Prior to earning his Master's degree, Kellen received his undergraduate degree in Psychology from Montclair State University. Kellen is actively working towards his licensure as a licensed clinical social worker. Prior to and along with his work at Innerspace Counseling, Kellen has a decade of experience working with dual-diagnosis adults in a supportive housing setting. Kellen also volunteers with children who are living with family members who are actively seeking treatment. Kellen strongly believes that the best approach to successfully working within mental health is a client-centered therapy, highlighting each individuals uniqueness and individual strengths. Kellen utilizes Cognitive Behavioral Therapy and Dialectical Behavioral Therapy approaches when working with our clients.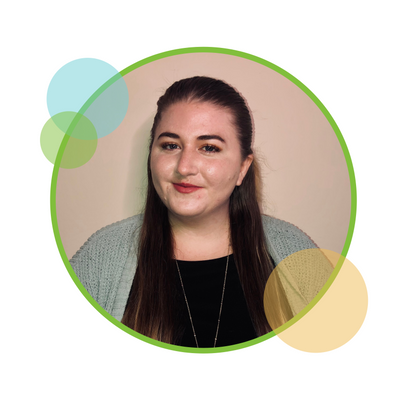 Sara Brinkerhoff, MSW, LSW
Therapist
Sara is a Licensed Social worker who has experience working across all age groups and with families primarily dealing with mental health struggles in both outpatient and partial care/intensive outpatient settings. Sara earned her bachelor's degree in Psychology and Women, Gender, and Sexuality studies from Stony Brook University and went on to receive her master's in Clinical Social Work from Rutgers University as well as certificate in Violence Against Women and Children. Sara has worked with individuals struggling with various diagnoses and issues such as anxiety, depression, mood disorders, and trauma and is passionate about working with individuals who are on the Autism spectrum. Sara often volunteers to work with individuals who have cognitive and developmental disabilities, helping them to develop independence and finding equal opportunity in spaces they are often excluded from.
Sara utilizes a person-centered and strengths-based approach in her work. She feels strongly about incorporating a multidisciplinary approach including evidence-based therapy, Dialectical Behavioral Therapy, and attachment theories. Sara strives to help her client's determine realistic and attainable goals for themselves as well as developing skills to improve their everyday lives. Sara's goal is to provide a safe and comfortable space for her clients to share not only their struggles, but their triumphs and successes.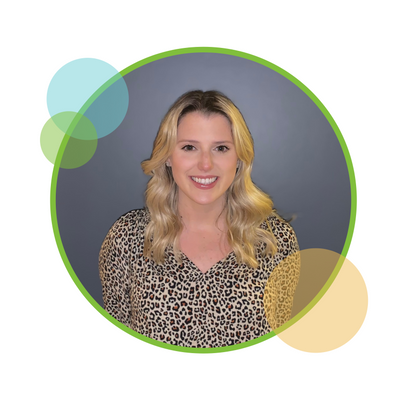 Caitlyn Moran, MSW, LSW
Therapist
Caitlyn received her bachelor's degree from Sacred Heart University in Social Work and master's degree from Montclair State University in Social Work with a concentration in children, youth and families. Caitlyn has experience working with children, adolescents, and adults in settings such as schools, outpatient programs and hospitals conducting individual, group, and family therapy. She has worked with individuals with various diagnoses and struggles including depression, anxiety, ADHD, trauma, anger management, intellectual and developmental disabilities, grief, and family stressors. Caitlyn has a client-center approach and strengths-based perspective using techniques from evidence-based practices like Dialectical Behavior Therapy and Cognitive Behavioral Therapy. Caitlyn's goal is to build strong relationships by maintaining a safe, comfortable environment for the individuals and assisting in the creation realistic goals identified by the individual that are both achievable and relevant. She is dedicated to her work and guides the idea of bringing a light to a time of struggle that reframes it as a time of growth and acceptance of the individual.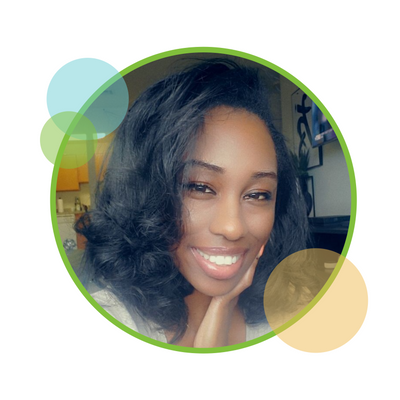 Vernee Brooks, LAC
Vernee earned her masters degree in Mental Health Counseling from Walden University in 2015. She has an overall 13 years experience working in differing forms of psychology and development with a plethora of populations.
Vernee enjoys aiding adults and youth in growing into better, healthier versions of themselves. Vernee enjoys working with Dialectical Behavioral Therapy (DBT), Cognitive Behavioral Therapy (CBT), Play Therapy, etc. in attempts to teach clients differing ways to deal with mental health ailments. Vernee also enjoys using humor to build rapport with clients and being able to see their incredible transformations.