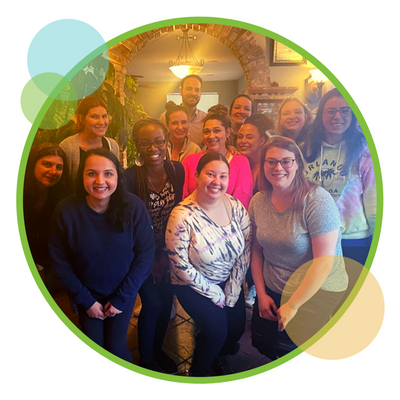 OUR DEDICATED STAFF
We have assembled an elite team of clinicians who specialize in high levels of mental health care. Our dedicated staff of board-certified psychiatrists, and licensed counselors and social workers utilize empirically based treatments such as Cognitive Behavioral Therapy (CBT), Dialectical Behavior Therapy (DBT) and a family systems approach to assist our clients in building a life worth living. Each of our clinicians embody values that center on caring and empowering people. These values are the foundation of Innerspace Counseling and they lay the path for your journey toward holistic wellness.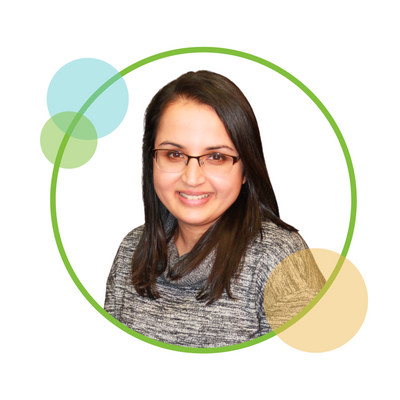 Ajita Shah, LPC, NCC, ACS, PMH-C
Founder/Program Director at Innerspace Counseling, LLC
Ajita has been dedicated to creating and enhancing mental health and counseling programs across New Jersey for the last two decades. Her commitment to ensuring high quality care for all led her to opening Innerspace Counseling in 2014. Her goal in opening Innerspace was to create an environment that allowed clients to feel safe, empowered and heard; as well as to break the stigma regarding mental health and provide an increased awareness of both mental health and the supports available within the community.
As a Licensed Professional Counselor, she has treated hundreds of clients in a variety of settings (inpatient and outpatient) from ages 8 years all the way thru adult hood and across the life span utilizing a behavioral and trauma informed approach. As an Approved Clinical Supervisor, Ajita believes that education, training, and proper supervision are key to ensuring that clients receive the highest quality of care. In addition to her responsibilities overseeing the programs she also conducts training and education for mental health and school personnel. Furthermore, as a certified perinatal mental health provider, she also promotes awareness, prevention and treatment of perinatal mood disorders.
As a female and a person of color, Ajita has experienced firsthand the challenges that many face in their ability to acknowledge their mental health and gain access to the appropriate treatment and supports within the current mental health system. To that end, Ajita has created a strong DBT-based curriculum for each of the Innerspace Counseling programs. This curriculum, along with the system's-based approach, ensures that clients are learning concrete and usable skills that can be translated into any area of a client's life regardless of who they are and where they come from.
Recent Awards:
Innerspace Counseling, LLC:
2016, 2017, and 2020 Best of Old Bridge Award in Mental Health Counseling
Personal Award: 2017 Women of Distinction Award Recipient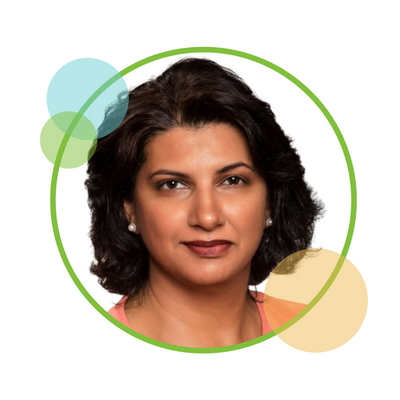 Hema Vyas, MD
Medical Director
Dr. Vyas is a double board-certified child/adolescent and adult psychiatrist with two decades of experience in the field. She brings a wealth of knowledge and experience to our team and clients from her outpatient work as well as her work in intensive outpatient and partial care programs throughout New Jersey.
She brings a holistic approach to her work with children, adolescents, and adults by combining meditation and mindfulness techniques along with medication when necessary. She approaches issues from their core and finds the best approach for each individual patient. She collaborates with Innerspace's team of therapists and Nurse Practitioners to ensure each patient's needs are met.
Dr. Vyas has expertise in treating Anxiety, Depression, Bipolar Disorder, OCD, Mood Disorders, Behavioral Issues, and ADHD. She is a caring and empathetic provider who listens to the needs of her clients and their parents/families, guiding them toward finding long-term healing and wellness.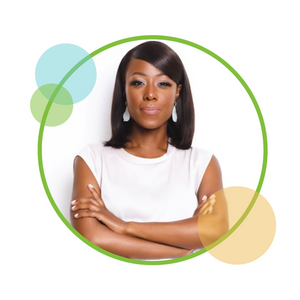 Dr. Myrto Mia McNeil, DNP, CRNP, PMHNP-BC
Psychiatric Nurse Practitioner
Dr. McNeil is a dynamic and mission-driven leader with 15 years of experience in the delivery of healthcare services. Her work experience includes senior executive leadership roles in the tele-behavioral health industry, psychiatric care as an advance practice nurse in inpatient and outpatient settings and adjunct faculty roles in nursing graduate studies.
Dr. McNeil has a personal commitment to promote optimal mental health and wellness in individuals across the lifespan using an integrated holistic approach. Dr. McNeil provides psychiatric services to children 8+ and adults. As a trained perinatal mental health provider, she also promotes awareness, prevention and treatment of perinatal mood disorders.
Dr. McNeil therapeutic approach incorporates principles from various therapy modalities such as Cognitive-Behavioral Therapy, Dialectical Behavioral Therapy and Solution-Focused Therapy to engage clients and affect therapeutic change.
Degrees, Credentials, Recognitions, & Awards:
Board Certified Psychiatric-Mental Health Nurse Practitioner- ANCC
Doctor of Nursing Practice (DNP) -Rutgers University
Master of Nursing Science (MSN) - Rutgers University
Bachelor of Science in Nursing (BSN) - Kutztown
Associate degree in Nursing (ADN)- Northampton Community College
Associate of Arts in Communications- Vanier College
Stanley S. Bergen Jr. MD Medal of Excellence - Rutgers University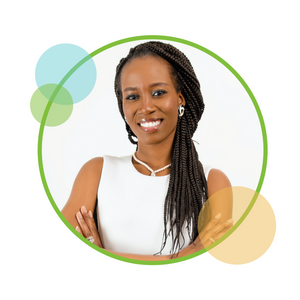 Ololade "Lola" Ekwere, PMHNP-BC, FNP-BC
Lola has practiced for over 12 years in various capacities in healthcare serving patients and their families. After graduating with an undergraduate degree in Nursing, Cum Laude from William Paterson University in 2009, Lola began her career as an Intensive Care Unit nurse, catering to patients and families at their most vulnerable in the hospital.
Seeking advancement in her career and expanding her breadth of knowledge, Lola returned for further education and obtained a Masters Degree in Nursing from Rutgers University - UMDNJ, graduating with honors in her chosen concentration of Family practice/Primary care.
While practicing as a primary care advanced practice nurse (APN), she observed that several of her patients needed significant mental health care as part of their overall treatment and wellness maintenance plans. This led her to pursue additional training and certification in Psychiatric and Mental Health care from Maryville University, where she also graduated with Honors.
During her career and education, Lola developed comfort in treating individuals with anxiety, depression, bipolar disorders, sleep disorders and other common psychiatric disorders. Because she understands the interconnectedness of mental and physical health, she works collaboratively with each patient to prioritize and meet their mental health needs. Additionally, she is empathetic, listens and practices using evidence-based guidelines in order to provide the best available care for her patients.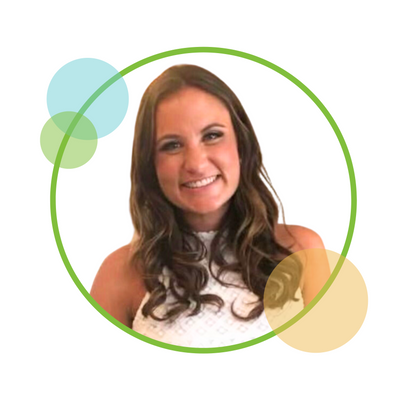 Courtney Stone, MA, LPC, NCC, PMH-C
Director of Clinical Services
Courtney earned her master's degree in Mental Health Counseling from Caldwell College, and she has several years' experience working in a variety of therapeutic settings. Through her hard work and dedication to clients' served, she has empowered children and adolescents to create positive change in their lives.
In addition to her experience in the intensive outpatient and partial care settings, Courtney has also worked in community-based foster care programs with young children and their families. She has helped children through play therapy as well as other cognitive approaches (i.e. Cognitive Behavioral Therapy, Motivational Interviewing, and Dialectical Behavior Therapy). Additionally, as a certified perinatal mental health provider, she promotes awareness, prevention and treatment of perinatal mood disorders. She is a compassionate and professional mental health counselor who uses a variety of theoretical perspectives in individual, family, and group settings. Courtney strives to help individuals achieve the goals they have in mind for themselves and she enjoys engaging people in the process of positive change.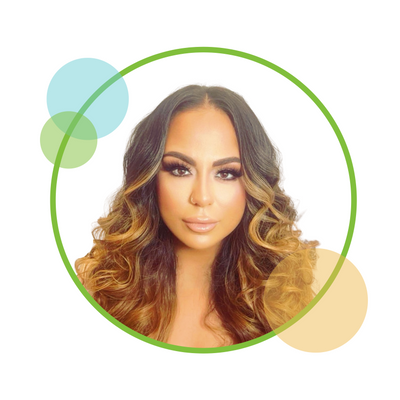 Danielle "Dani" Paige, LAC, NCC
Senior Therapist
Dani obtained her master's degree in Clinical and Mental Health Counseling from Georgian Court University. She is a firm believer in growing alongside of her clients, and takes a humble and relatable approach to providing support for those navigating through the obstacles life can present. For personal growth and development is a continuum, and Dani's motto is to always stay authentic, and above all else acknowledge that we are all human, sharing a very human experience.
Dani has experience working in an outpatient setting, providing support from acute to more substantial mental health difficulties. She has experience working with all ages and a broad range of cultural and ethnic populations. Dani utilizes an eclectic approach between CBT, DBT, Person-Centered therapy, and Existentialism when providing individualized treatment for clients. This is to ensure that each client is met with an individualized treatment plan that pertains specifically to their needs upon assessment.
Dani takes great pride in helping encourage a positive environment that fosters growth, compassion, and enlightenment.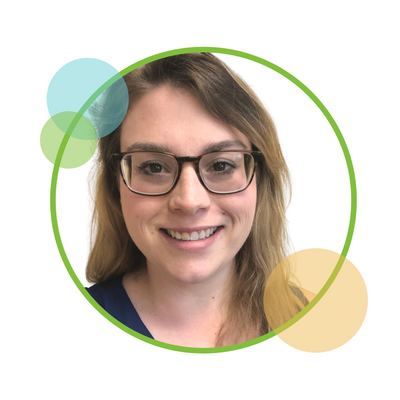 Taylor Strothmann, MA, LAC
Primary Therapist
Taylor earned her master's in Clinical Psychology with a concentration in Children and Adolescents from Montclair State University. She also has a master's in Counseling Psychology from Felician University. Taylor has experience working with children who were patients of the Pediatric Subspeciality Hospital at St. Joseph's Hospital. She has also worked with adults who suffer from a dual diagnosis of severe mental health disorders and substance abuse in a partial hospitalization program. She also has experience as a community support service professional. Taylor's approach includes an eclectic person-centered theory that focuses on changing your thoughts to reduce the frequency and intensity of symptoms. She is also very interested in psychoanalysis and inner child work. Taylor is excited to be working in this level of care so that she may help our clients reach their goals and improve their overall wellness.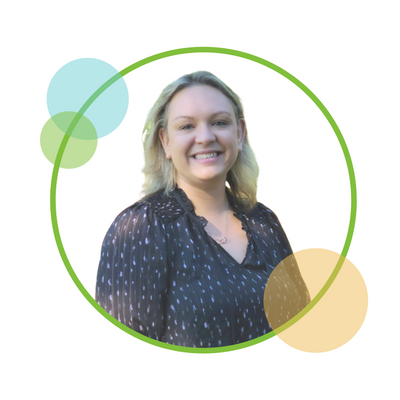 Lauren Spiegel, MA, LAC
Primary Therapist
Lauren graduated from Kean University with her master's in Clinical Mental Health Counseling. Prior to her masters, she graduated with her Bachelor of Art in Sociology from William Paterson University. Lauren has experience volunteering at a women's crisis center and working in the partial care and IOP setting. She is eager help clients realize their full potential.
Lauren believes in having an open, honest, and empathetic relationship with her clients. She believes everyone's situation is different and takes a personal and unique approach to each client and their therapy. Lauren utilizes a strength-based approach along with Cognitive Behavioral Therapy and Dialectical Behavioral Therapy in her approach to counseling. She works with children, adolescents, and adults. She is currently working towards gaining her LPC.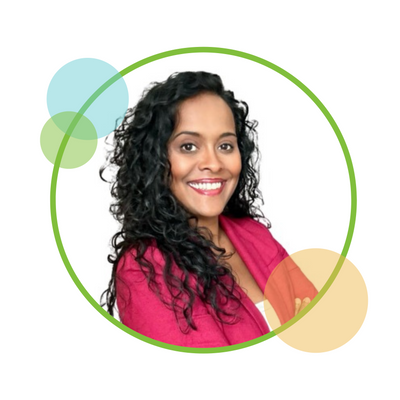 Susanna Happle, MS, LPC
Primary Therapist
Susanna is a Licensed Professional Counselor who graduated from Chestnut Hill College's trauma track and completed Caldwell College's post-master's certification program. With extensive experience in counseling diverse populations, crisis management, and program oversight, Susanna uses a person-centered approach that combines several techniques, such as motivational interviewing, Cognitive Behavioral Therapy, Dialectical Behavioral Therapy, and solution-focused therapy.
Aside from her work at Innerspace Counseling, Susanna also offers outpatient and faith-based therapy in private practice. Her clients often seek help with low self-esteem, interpersonal issues, anxiety, depression, and trauma. Susanna prioritizes building transparent and genuine relationships with her clients, helping them achieve wholeness and restoration in a safe and non-judgmental environment. She firmly believes that there is always time to heal, become empowered, and work towards therapeutic goals. She encourages her clients to take charge of their treatment while providing support every step of the way.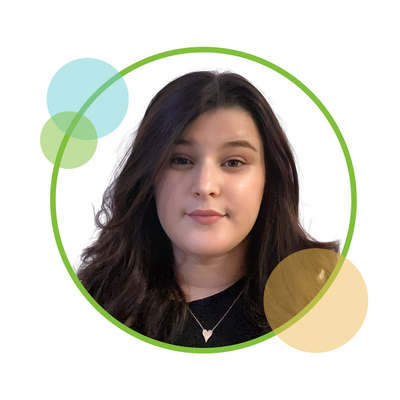 Gabriela "Gaby" Valentino, MSW, LSW
Primary Therapist
Gaby earned her master's in social work from Rutgers University. Prior to her masters, she graduated with a bachelor's in Psychology from The College of New Jersey. Gaby has experience working in community-based settings, transitional living programs, and schools. Gaby has worked with children and adolescents with a wide range of intellectual and behavioral disabilities.
Gaby believes in the primary mission of the social work profession; enhancing human well-being and helping meet the basic human needs of all people. Gaby utilizes an eclectic approach that includes Cognitive Behavioral Therapy, Dialectical Behavioral Therapy, Person-Center Therapy, and Solution-Focused Brief Therapy. She is currently working toward gaining her LCSW.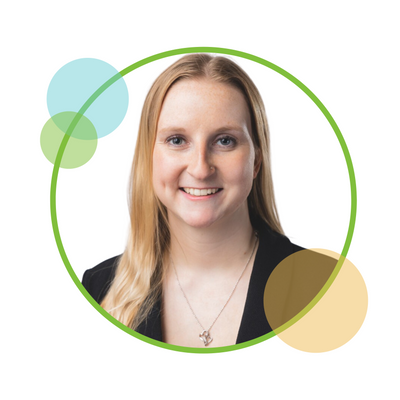 Ashlyn Doherty, MS, LAC
Primary Therapist
Ashlyn is a Licensed Assoiate Counselor with a Master's degree in Clinical Mental Health Counseling from Monmouth University. Prior to her masters, she graduated with her Bachelor of Arts in Child Advocacy and Policy from Montclair State University. Ashlyn has experience with individual and group therapy with children, adolescents, adults, and families. She also has experience with trauma, behavioral issues, autism, ADHD, anxiety, mood, and personality disorders.
Ashlyn emphasizes the importance of building an open and genuine relationship with clients. She does this by taking the time to get to know each individual and personalizing their therapy. She believes in learning and growing alongside her clients. Ashlyn utilizes an eclectic approach including cognitive behavioral therapy, dialectical behavioral therapy, humanistic, and psychoanalysis. She is currently working towards her LPC.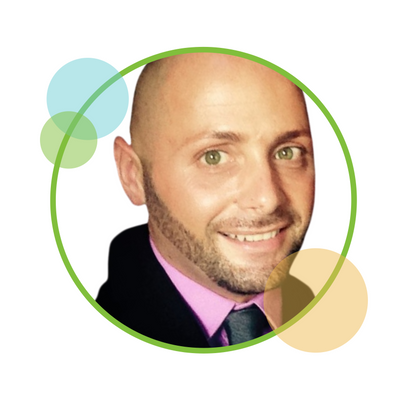 Anthony Zazzarino, PhD, LPC, ACS, CPRP
Per Diem Therapist
Anthony Zazzarino, PhD, LPC, ACS, CPRP is a per-diem group therapist with Innerspace Counseling since 2016. Dr. Zazzarino uses an integrative approach when supporting clients, grounding his work from a strengths perspective. Additionally, Dr. Zazzarino is an Assistant Professor with Rutgers University, School of Health Professions, Department of Psychiatric Rehabilitation and Counseling Professions where he is a core faculty in the master's program in Rehabilitation Counseling and the doctoral program in Psychiatric Rehabilitation. Additionally, Dr. Zazzarino is the field experience coordinator for the Counselor Education and Supervision track. Dr. Zazzarino is actively presenting at local, state, national, and international conferences related to affectional and gender minorities; multiculturalism; psychiatric rehabilitation methods; counseling services; housing; and supervision practices. In addition to his work at Innerspace Counseling and Rutgers University, Dr. Zazzarino provides outpatient counseling services at his private practice and clinical supervision for counselors who need supervised clinical hours in New Jersey.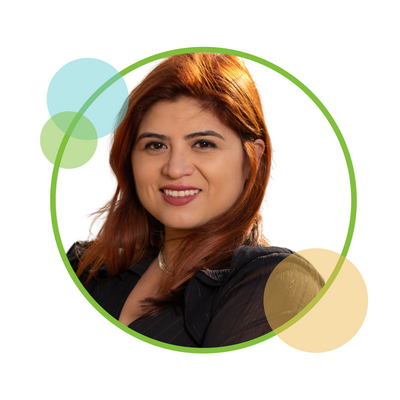 Grace Montes, MA, LPC, NCC, ACS
Per Diem Therapist
Grace Montes is a highly experienced Licensed Professional Counselor with a distinguished career in the field of Mental Health since 2007. She runs groups for our IOP and PHP programs contributing her valuable expertise to our clients. She is experienced in treating various mental health issues, including anxiety, depression, relationship problems, grief, traumatic reactions, and sexual assault. Her diverse experience includes working as a therapist in partial level of care settings, providing essential support to individuals facing acute psychiatric challenges. Additionally, Grace has made a positive impact in the lives of children, adolescents, and families through her work as a school-based counselor in the Rahway school systems.
With a focus on empowering high achieving women, Grace specializes in addressing struggles related to depression, anxiety, self-esteem issues, and life transitions. Her compassionate and collaborative approach to therapy has been widely recognized and valued by her clients. This is her current focus in her private practice. With a wealth of experience and a compassionate approach to therapy, Grace Montes remains a significant figure in the mental health field, empowering individuals on their path to emotional well-being and personal growth.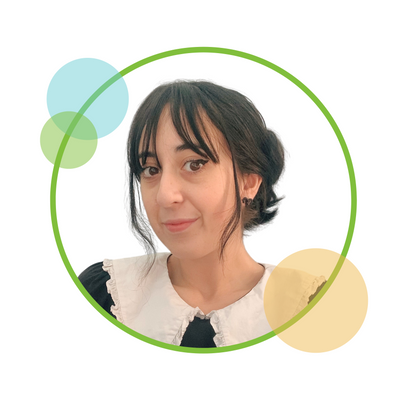 Jordan Glass
Community Outreach Liaison & Clinical Support Worker
Jordan earned her Bachelors' Degree in Counseling and Human Services from The University of Scranton. Jordans background is in non-profit homelessness rehousing, case management and academic guidance counseling. She is dedicated to assisting clients and their families through difficult processes. To do this, she prioritizes maintaining/ building a large resource network in the community, in hopes to promote positive outcomes and wellbeing. Jordan also has a personal and professional passion for advocacy and advancement in the mental health and human services industry.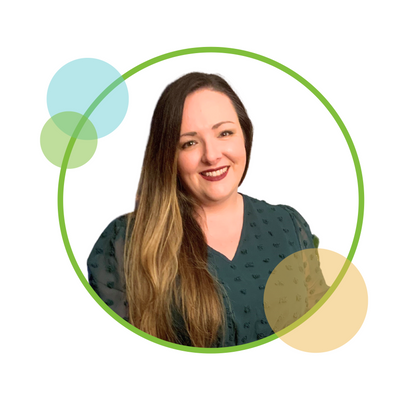 Melissa Maranzano, M.A.
Director of Program Development & Quality Assurance
Melissa has 20 years of experience in nonprofit and mental health. Her work and life experiences have led to a commitment to building strong community relationships to promote positive health and well-being and improving outcomes for children and families affected by abuse, mental health, and poverty.
Melissa utilizes her experience to train both professionals and community members. Her expertise in program planning, quality assurance and evaluation assist in the improvement of systems and programs that benefit clients and the community. She believes in arming parents, youth, teachers, and community members with resources and knowledge to better support themselves and one another. Utilizing a trauma informed lens to educate, she works to create protective factors in our homes, schools, and neighborhoods.