Discover Treatment and Resolution
Throughout your life, you may experience certain instances of conflict between you and another person. While some conflicts are minor and can be easily resolved, other conflicts may have lasting effects that could potentially impact your personal and social life. Two of the most common examples of social conflicts are bullying and harassment. Luckily, at Innerspace Counseling in New Jersey, our professional and experienced psychiatrists can provide you with the tools and support you need to overcome these lasting effects and start living a happier life. If you are interested in learning more, continue reading below or give us a call to schedule an appointment.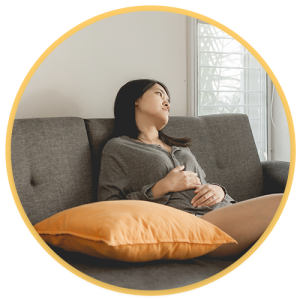 As mentioned above, social conflicts can have lasting effects, some of the most common being:
Self-blame
Shame and guilt
Depression
Trouble sleeping or frequent nightmares
Low self-esteem
Overall lost in trust
Social conflicts can affect everyone, whether you're an adult, teen, or child. If you've been bullied or experienced harassment of any sort, it can result in many different emotions that are hard to understand and control. Some people may feel angry and hurt, while others may feel helpless and sad. Regardless of how your experience has made you feel, treatment can help you understand your feelings, express them in a healthy way, and learn how to manage them.
FIND THE HELP YOU NEED AT INNERSPACE COUNSELING
Those who are struggling with the residual effects of social conflict can find the help they need at Innerspace Counseling. We proudly offer an Intense Outpatient Program (IOP) and a Partial Hospitalization Program (PHP), both of which are designed to provide you with the intense therapy and care that you need. At Innerspace Counseling in New Jersey, we understand that each case is unique, which is why we work with you to create a personalized treatment plan. Interested in learning more about our programs? Explore our website and contact Innerspace Counseling today!
Scheudle Your Consultation Today
Do not fill out this form if you are a solicitor.