RELATIONSHIP ISSUES
New Jersey's Premiere Intensive Mental Health Program Specialist
Develop a Healthier Relationship
It's normal for couples to fight or not get along from time to time, but if you're constantly having problems in your relationship or you feel that your relationship isn't as healthy as it could be, it may be time to seek help from a professional. Everyone wants to feel loved and supported in their relationship, which is why Innerspace Counseling offers intense therapy to help couples or individuals who are facing relationship issues. We proudly offer our services to residents throughout New Jersey, so if you're interested in learning more, reach out to us today!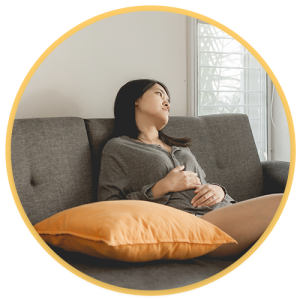 Unsure whether or not you're in danger of facing some serious relationship issues? Here are some of the most common warning signs:
Selfishness of feelings and needs without regard to your partner
Repeated instances of verbal abuse
A pattern of withholding communication, sex, or affection
Inability to compromise
Controlling behaviors
No relationship is perfect, but that doesn't mean that you have to be miserable or unhappy. In fact, recognizing the signs that your relationship is headed for serious trouble could lead you to find a solution before it's too late. On the other hand, you may feel completely safe and comfortable in your relationship, but your partner may have concerns, which is where relationship counseling can help.
REACH OUT TO INNERSPACE COUNSELING
At Innerspace Counseling in New Jersey, we're dedicated to helping people understand their problems and find reliable solutions so that they can live a happier life. Our intense therapy programs can provide you with the support and tools you need to resolve your relationship issues and find happiness with yourself and your partner. Whether you're interested in going through our intense therapy program on your own or with your partner, we are more than happy to help. Reach out to our team to learn more about our services and to schedule an appointment.
We look forward to hearing from you!
Scheudle Your Consultation Today
Do not fill out this form if you are a solicitor.