WORKPLACE PRESSURES
New Jersey's Premiere Intensive Mental Health Program Specialist
Learn How to Cope With Workplace Stress
The workplace can be stressful, especially if you're working on a big project, trying to meet a deadline, or even working with a toxic coworker. While it's normal to feel stressed at work from time to time, the stress you're feeling should never affect your daily life. In fact, too much stress can lead to significant healthy issues, from frequent colds to potentially serious illnesses such as heart disease. If you feel as though workplace stress is taking over your life and you need help learning how to cope, our team at Innerspace Counseling is here to help. Continue reading to learn how we help people across New Jersey, and give us a call to request an appointment.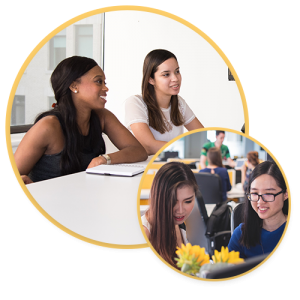 As mentioned above, it's normal to feel a small amount of workplace stress from time to time. However, those who are living with extreme stress may experience:
Sleep problems
Weight problems
Digestive problems
Skin conditions, such as eczema
Pain of any kind
Depression and anxiety
Thinking and memory problems
Despite your best efforts to remain calm and relaxed or find healthy ways to cope with stress, workplace stress has a way of creeping up on you. Workplace stress can be more difficult to deal with than other types of stress due to the fact that you may not be able to control some of the factors that are causing you stress.
While you may not be able to deal with all of the stressful factors, one thing you can control is how you deal with stress. If the stress you're feeling is interfering with your personal life as well as both your mental and physical health, it may be time to seek help from a professional.
CONTACT INNERSPACE COUNSELING
At Innerspace Counseling in New Jersey, we can provide you with the tools and support you need to combat your workplace stress in a healthy way. Through our intense therapy program, you will learn how to cope with stress, as well as how to manage your mental health in the workplace and in your personal life. If you are interested in learning more about how our programs work, give us a call today.
Scheudle Your Consultation Today
Do not fill out this form if you are a solicitor.